HarPong Festival!
In RE we have been learning about the Christian Harvest Festival and the Hindu Pongal Festival. We learnt about what each festival involves and the important principles in them. At the end of our theme on Celebrations, we decided to hold our own HarPong Festival, which incorporated aspects of each of the two celebrations.
We brought in donations of tinned and packet food and have donated it to local charity, St Vincent's, so that they could provide healthy meals for the people in need in our local area. Just look at all this food that we collected!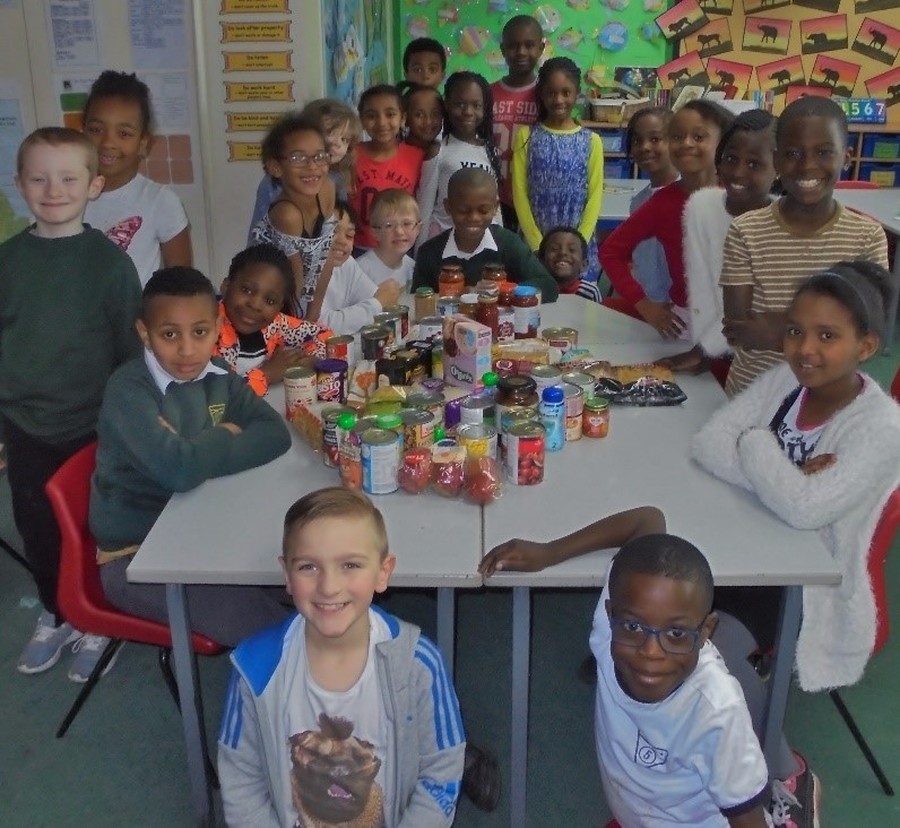 We also wrote our own prayers and used them to pray to God as we followed in the traditional Hindu way of offering Lord Surya (the sun God) sugar and milk. We even found that the sun shone as we prayed and made our offering!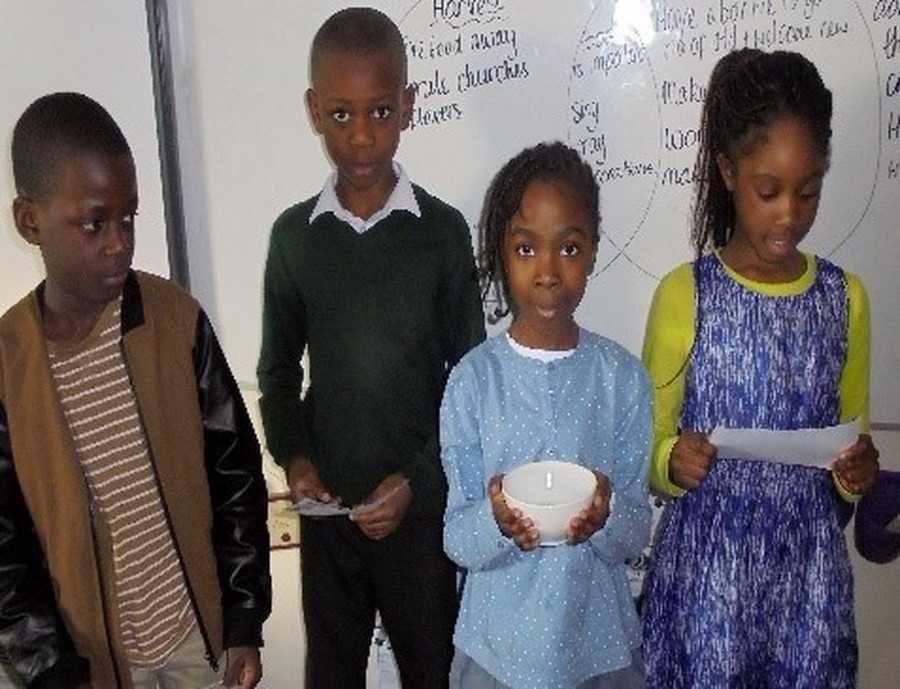 Finally, we made traditional Hindu rangoli patterns to finish off our celebration.