Competitions 2018/19
This Autumn term has seen some fantastic competitions! Our first whole school competition was a skipping challenge - how many could each child do in 30 seconds? As usual we had two champions from each class, from Nursery through to Year 6. Our second challenge was a penalty shoot out. Our staff v pupils shoot to start it off ended in a draw! This photo shows all the Year 3 children who made it through into the second round of their shoot out.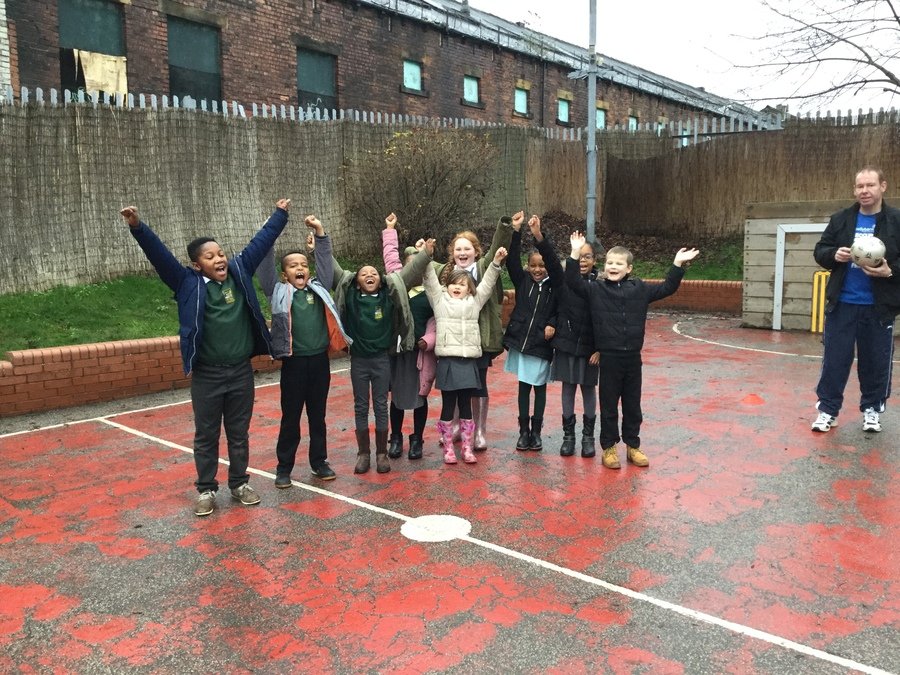 On top of this, 18 of our older children represented the school in the annual indoor athletics tournament. As usual they did the school proud, but, facing some very strong opposition were unable to progress into the next round.
The football team has had a great start to the year, notably in the Leeds United Road to Wembley tournament. In their group they won an amazing 5 out of 6 games to qualify for the semi- final. The skill and determination on show were great to see and some of the goals were fantastic. Unfortunately, they lost a very close semi-final 1-0 to St Augustine's. A huge well done to Amira, Angie, Kwame, Quincy, Timmy, Osahon and the two Yuels! Here is a photo of them at the end.