Competitions 2017-2018
Wonderful Wake Up Shake Up!
Right at the end of the last academic year, Christabel, Seyi, Megan, Sophie and Cindy, all now in Year 6, went to Carr Manor to compete in the annual Wake Up Shake Up competition. These girls are always dancing and earlier in the year had created a wonderful dance to Runaway Baby by Bruno Mars.
The whole school had joined in with them on more than one occasion and they adapted the dance slightly for the competition. On the day they did brilliantly and were voted in second place! Mrs Gillies was so proud of them and said they were unlucky not to be first. Well done girls!!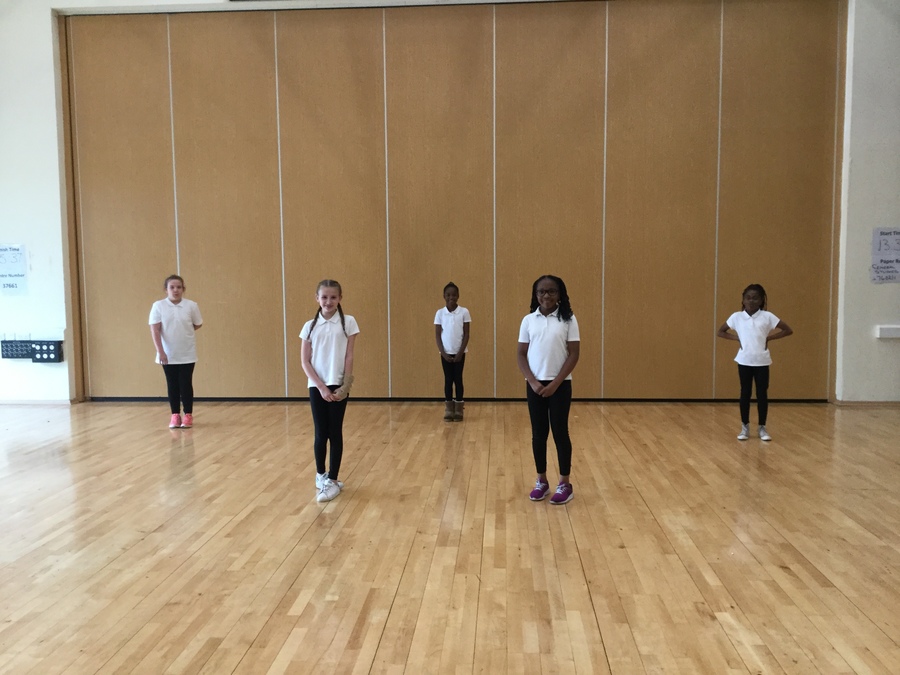 Awesome Athletics!
What a start to this academic year! Twelve Year 5/6 pupils went to the Coop Academy to compete against Shakespeare, Richmond Hill and St Augustine's. From the very start it was obvious that the team were on fire - winning the first few races. Everyone competed in at least one running event and one field event and we ended up as comfortable winners! Well done to all! We are through to the next round and are very excited about it. Hope you enjoy these fabulous photos taken by Nick. I've kept in some of the blurred ones to show you how fast they were running!
Lethal Lee!
Football is obviously a team game, first and foremost, but I think captain Lee Morrison needs a special mention for his hat-trick against Richmond Hill in the recent tournament. The rest of the squad was Kwame, Kaiden, Jeremy, Ahmad-Sohail, Eyobel, Joshua and Quincy. We also played Shakespeare, Wykebeck and St Augustine's, and although Wykebeck were worthy winners, it was a very promising start to our football year. Well done lads!