Leo and Leona's Adventures
Welcome to Leo and Leona's page. Keep popping back to see what Leo and Leona have been doing to keep themselves busy.
If you would like to send Leo or Leona a letter, card, postcard or message,please email them to your teacher and they may appear on this page too. We would love to hear from you.
Chris, Lizzy and Connor went on a pirate adventure with Leo today!
Leo taking our key children on a spin in the school minibus.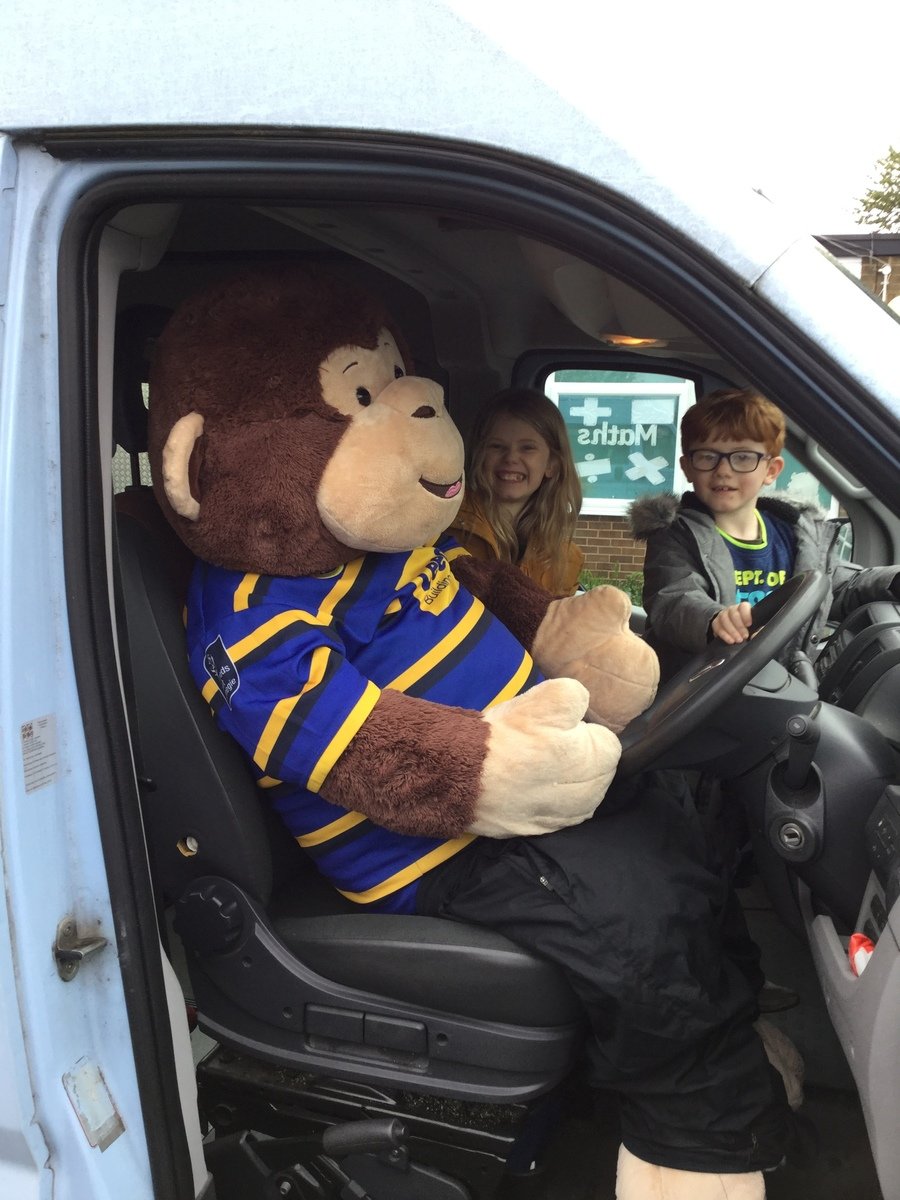 This morning, Leo had a great time playing football in the school football court. He showed off some excellent footy skills.